The Chimney tower is a rectangular structure 32.5 meters in height and wholly built from raw red bricks. This tower is well over a century old and is one of the leftovers of mining coal mining activities in Labuan. It is a historical symbol of pride to the people of Labuan because of its uniqueness and strong foundation and as for its purpose,
my guess is it is a chimney of a brick kiln with 2 kiln
since there are 2 arch which will be connected by a brick tunnel to the kilns.
The abundance of raw material,clay and kaolin for making of bricks,pot and vase
and coal for firing up the kiln put a little weight on my guess moreover a lot of
bricks is also needed for tunneling works in the coal mines below.
A similar kiln is build in
Batu Arang
where there are plenty of coal underneath.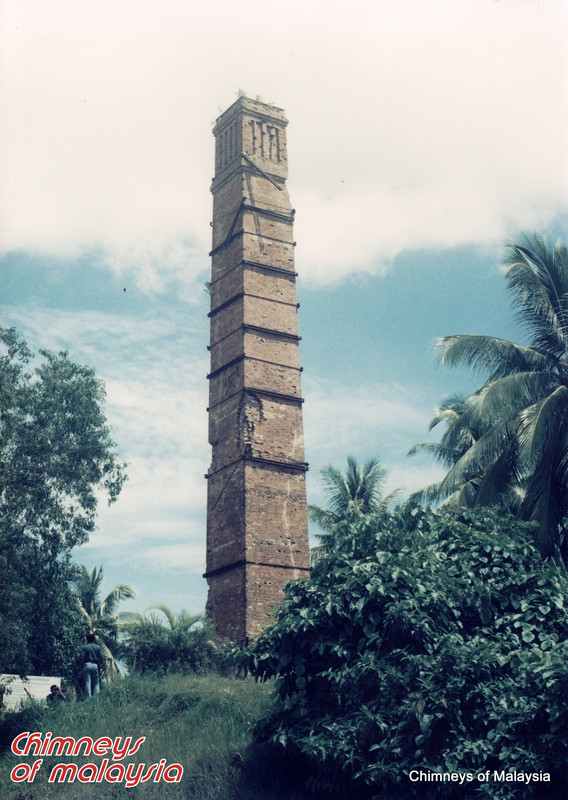 This photo of the chimney i took before and after the restoration works.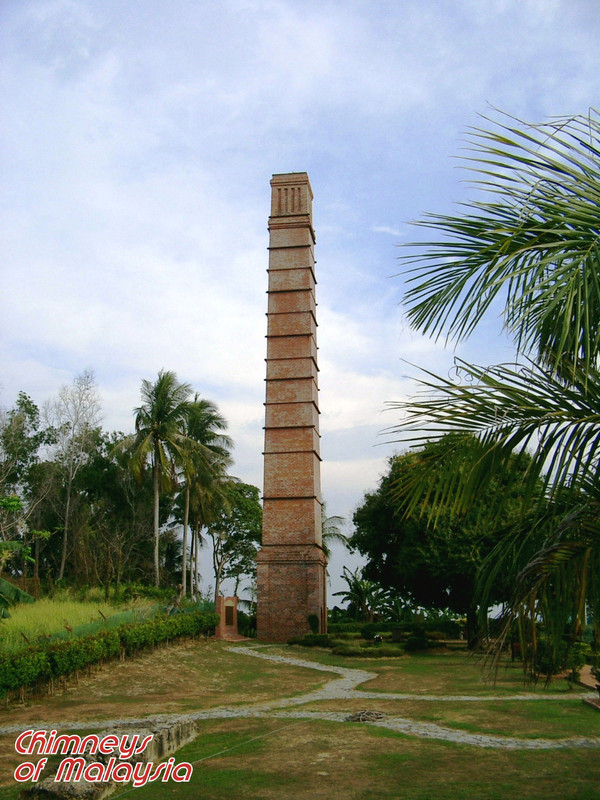 A internal ladder to the top was added during the restoration works for ease of maintenance of a remote control camera which can be accessed from the Information center.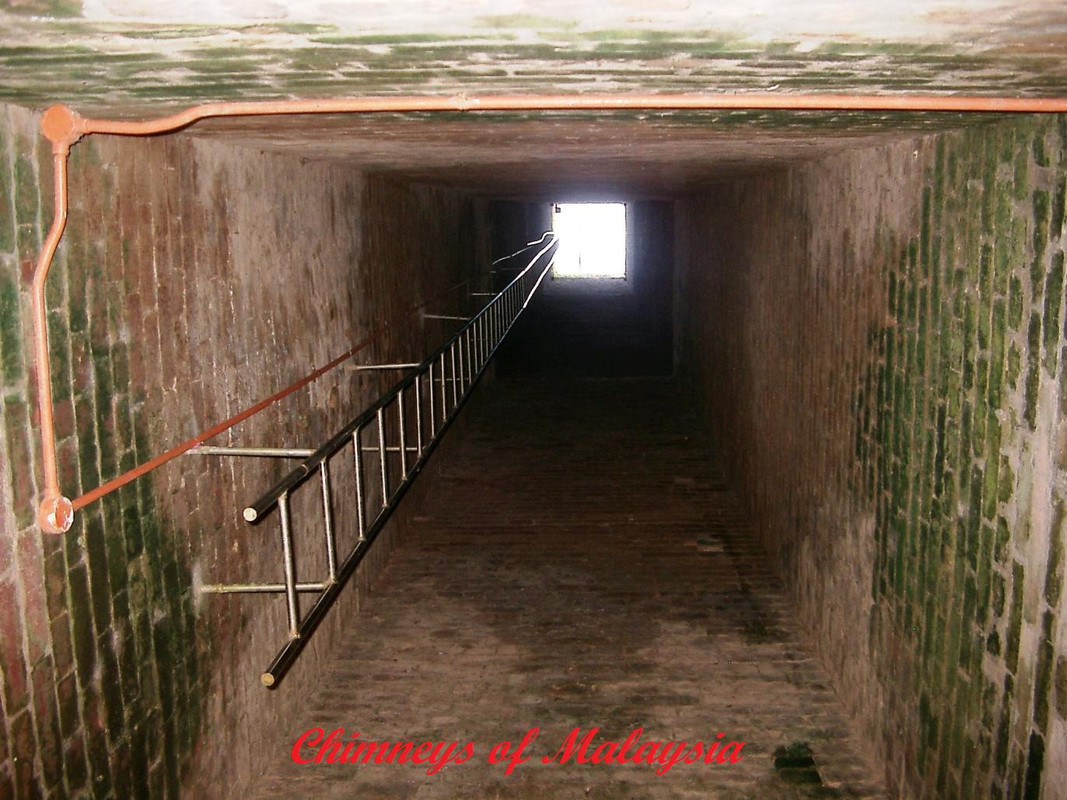 >
The plaque of the chimney.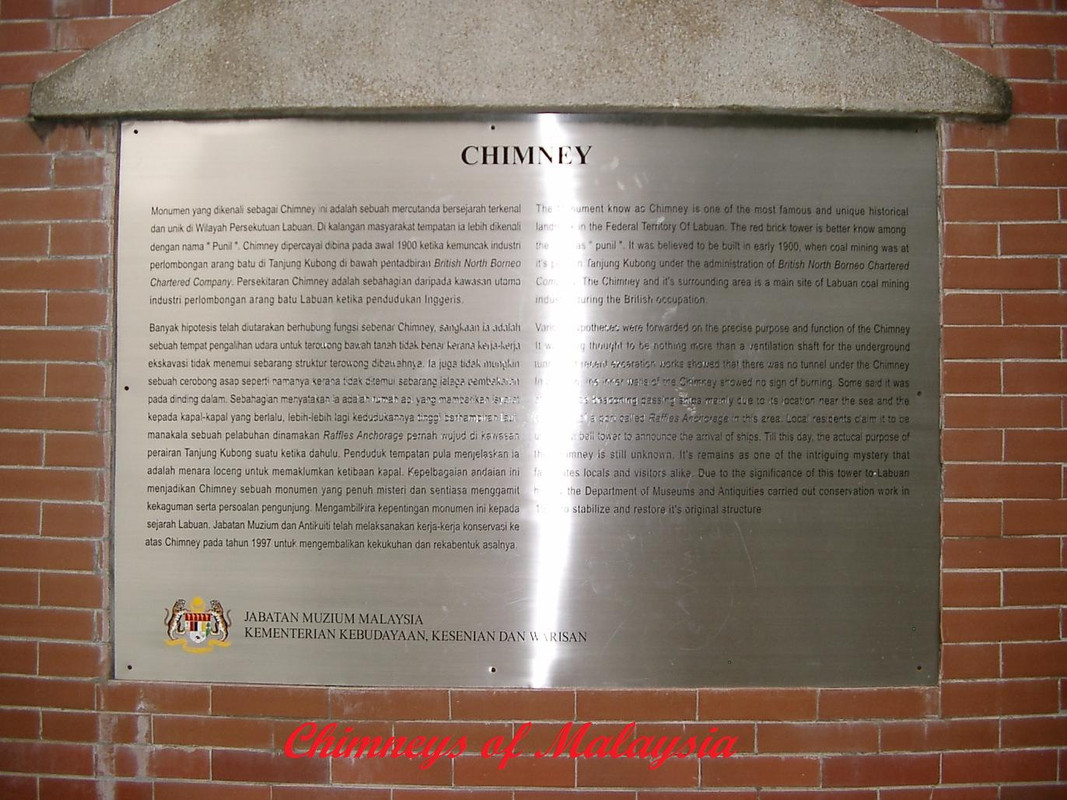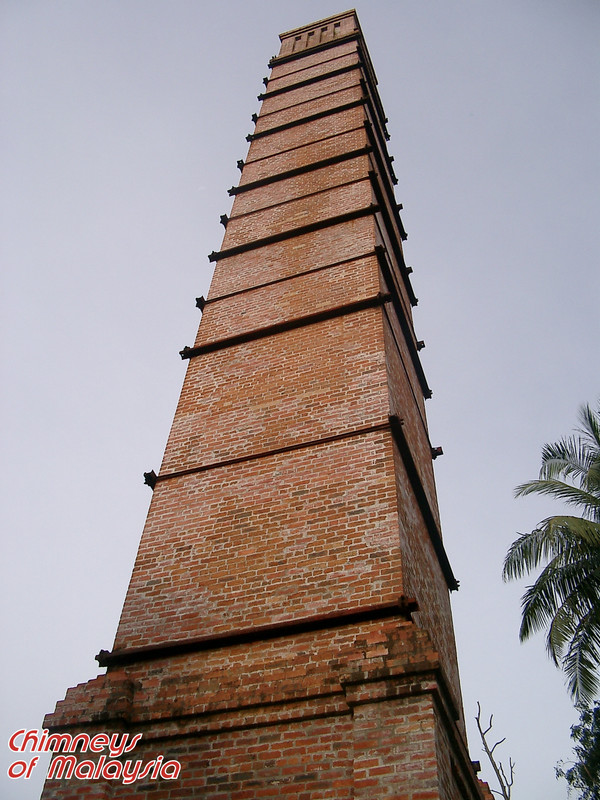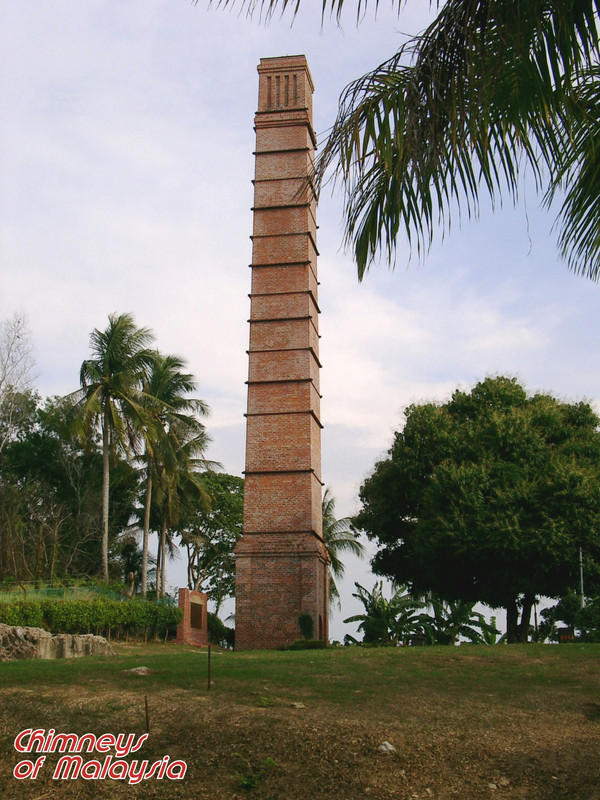 Chimney Information Center's building is located on the historical site of the Chimney Historical Complex in Tanjung Kubong, known during the British occupational period as Cool Point. It functions as a site museum which will exhibit and inform of the history of Tanjung Kubong, especially the history of coal mining which began in 1847 through 1911. Located nearby is the Chimney tower which is of no less importance in the history of the nation.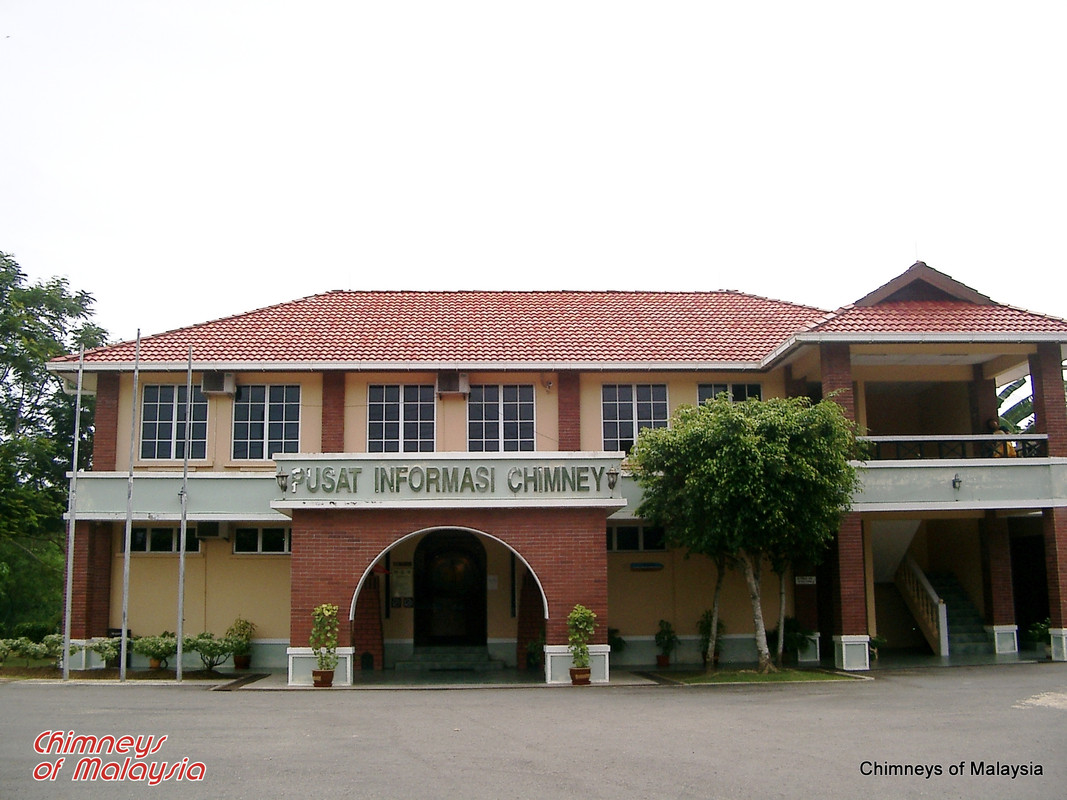 a>
Physical description of the chimney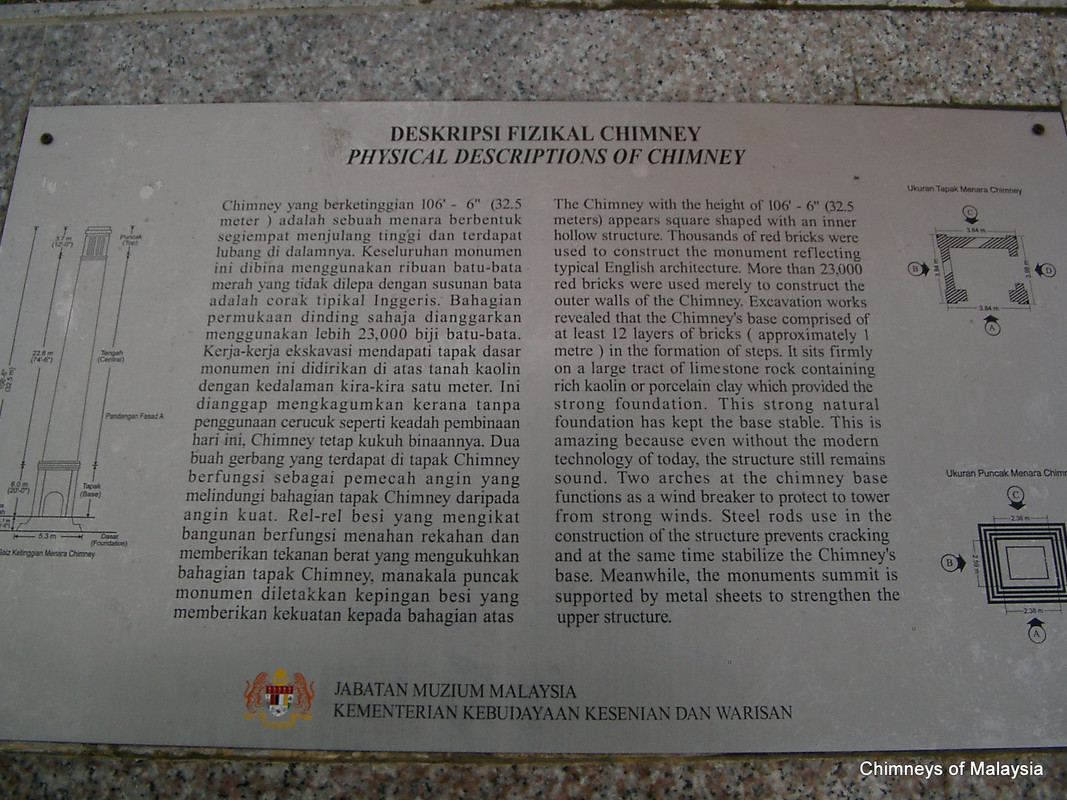 Other chimney like structures in Malaysia.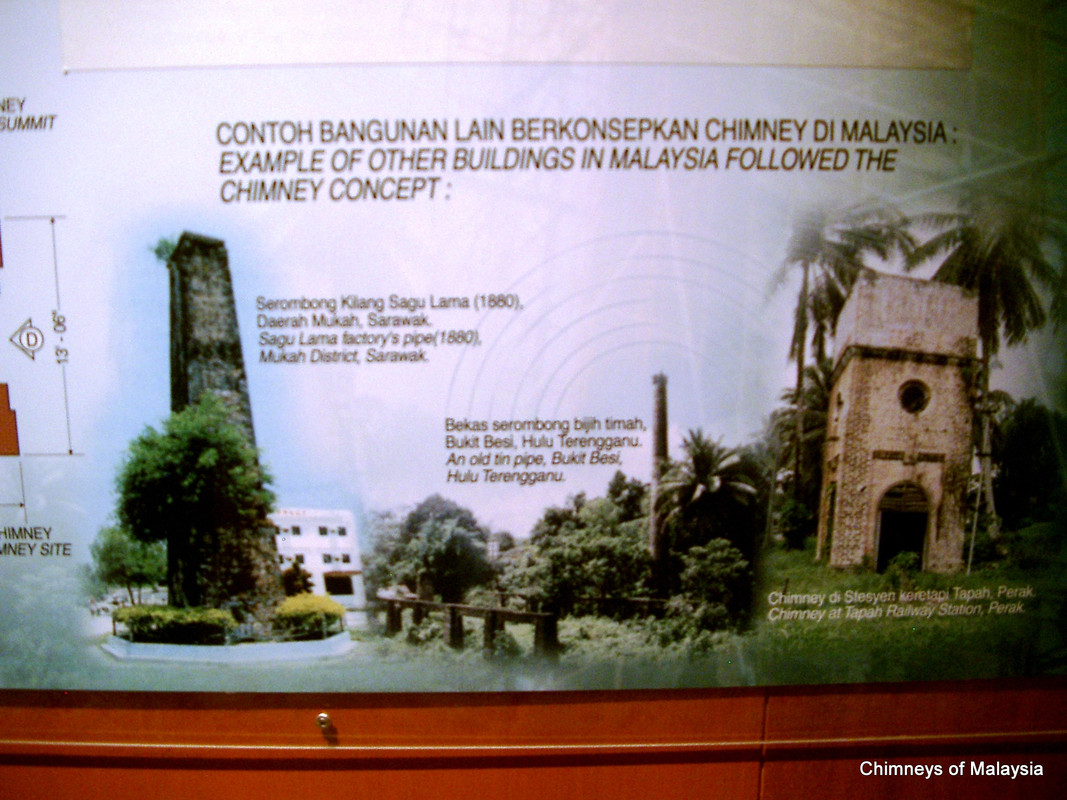 Chimney reinforcement materials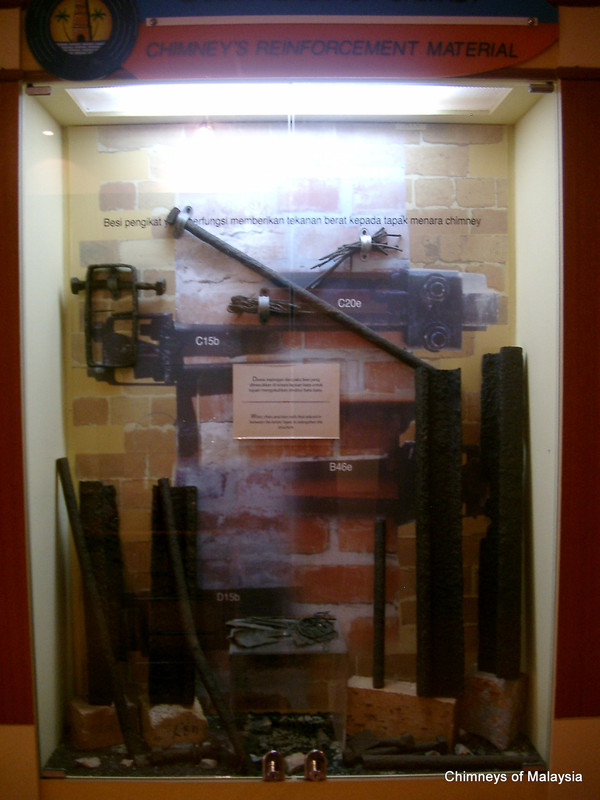 Brick samples from the chimney.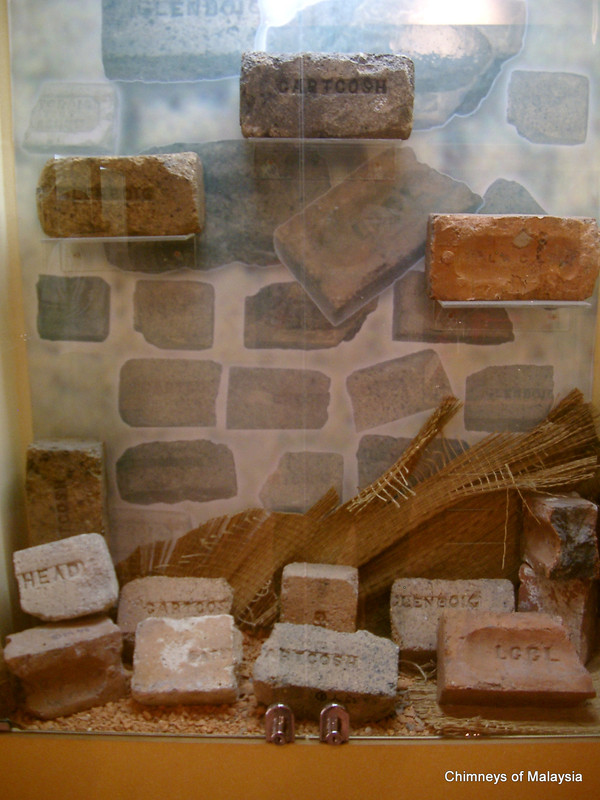 Chimney Museum
https://www.pl.gov.my/sejarah-labuan1