The 6 chimneys of Genting Sanyen Kuala Langat Power Plant
which are about 40m high is of a Combined Cycle Plant
with a CC block of 3x Alstom 13E2M Gas Turbine,3 Boilers and a Steam Turbine
and another CC block of a Hitachi Frame 5 GT,a Kvaerner Frame 6 GT and a Boiler
with a total generating capacity of about 720mw of power.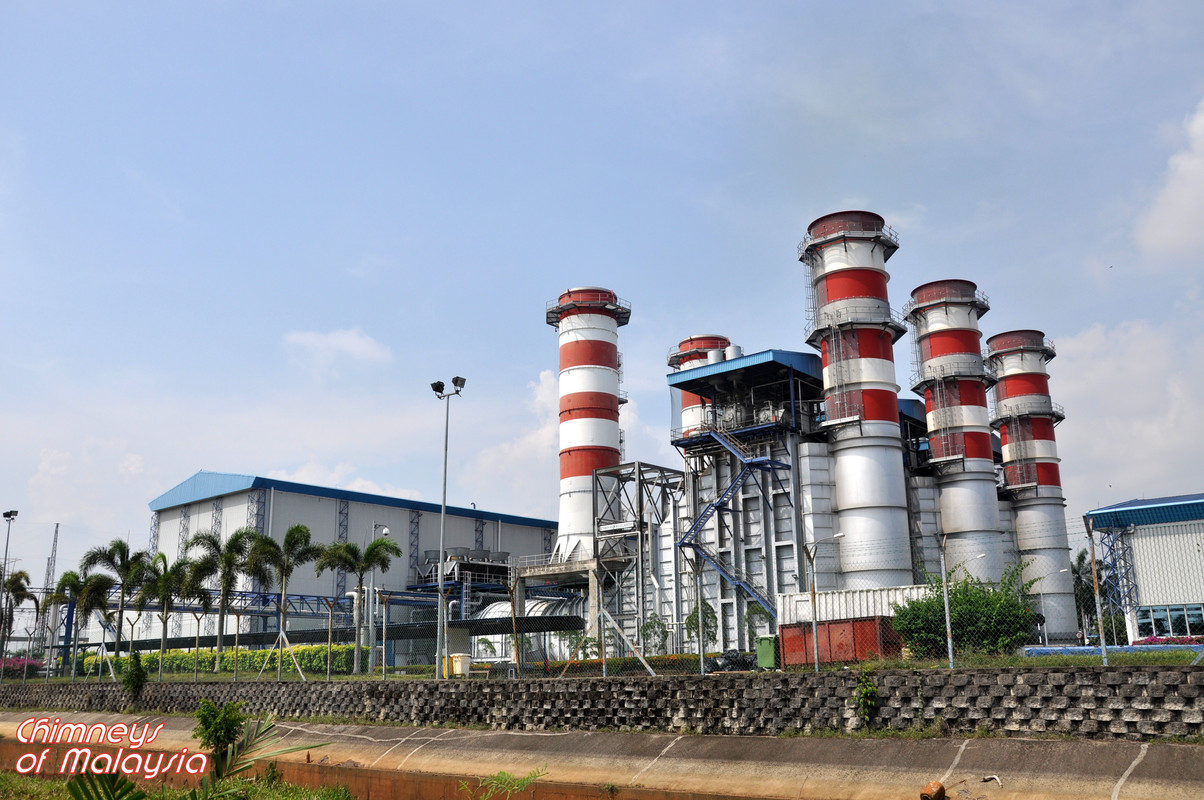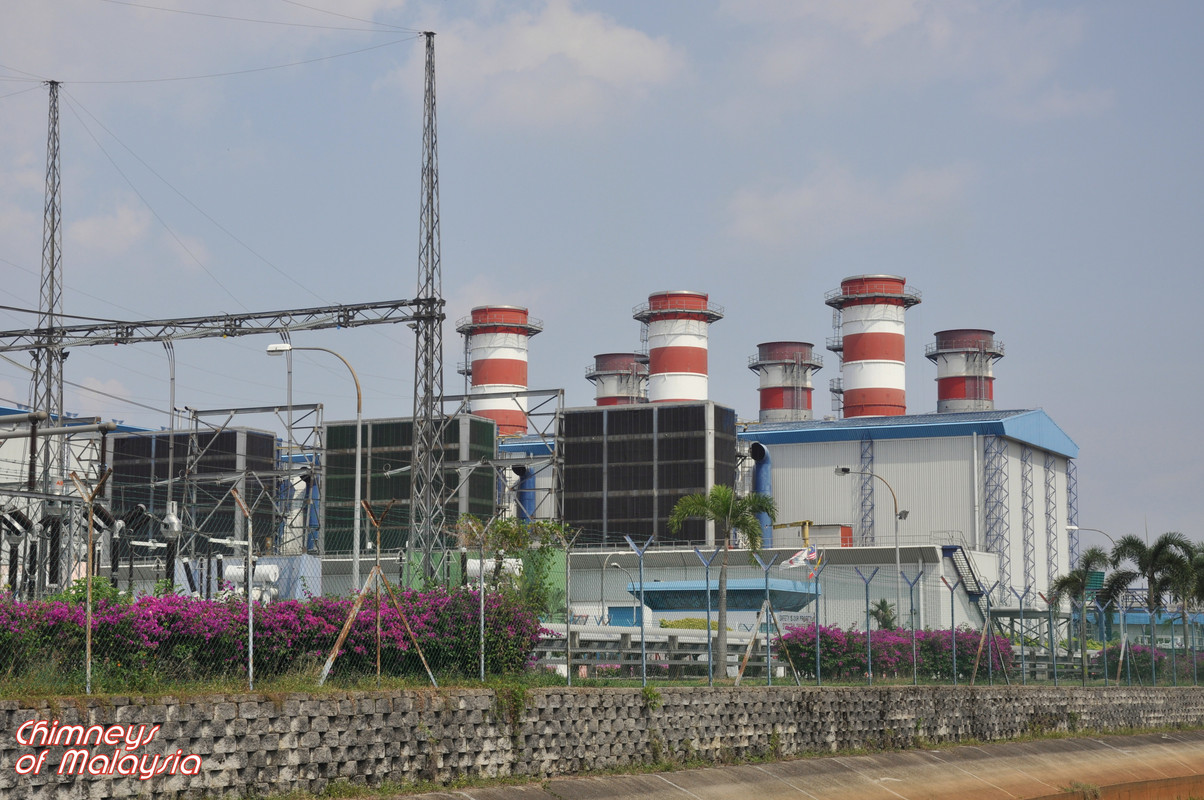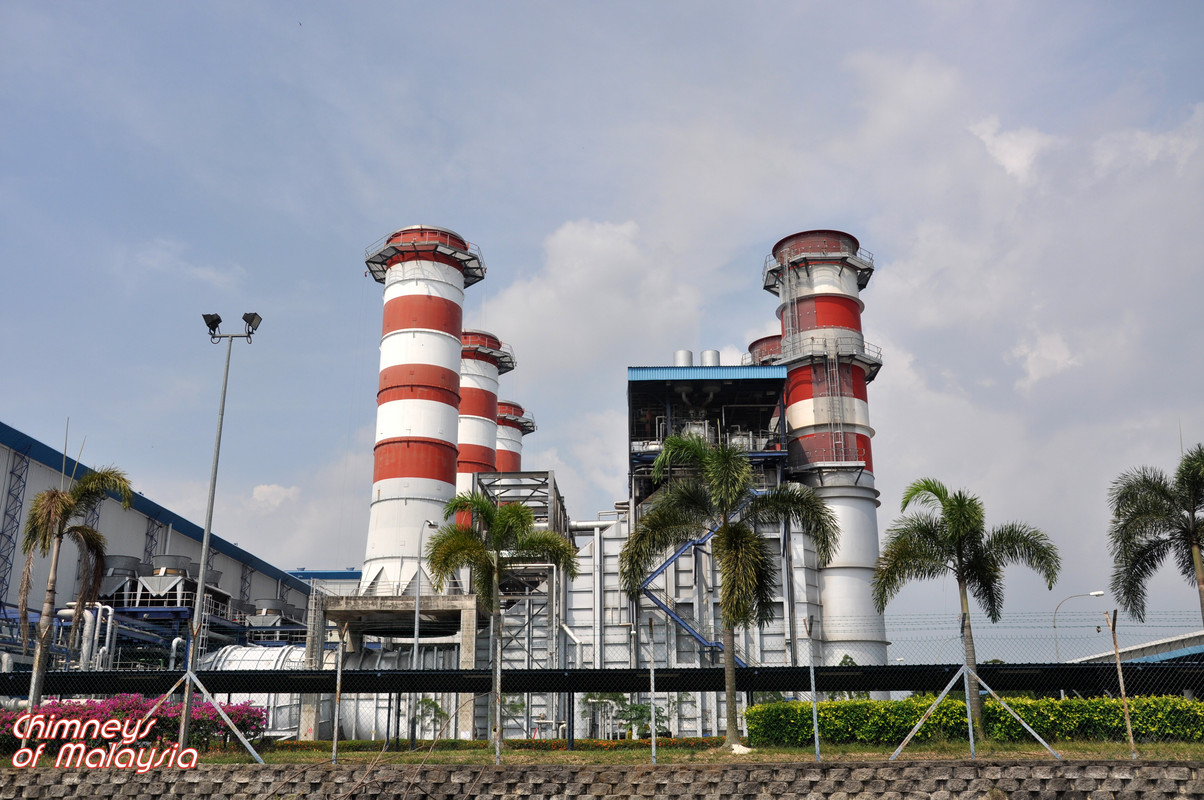 This is the dummy chimney i was talking about
which is similar to the ones in
Lumut Power Plant
,
the reason for it was the acute power shortages after the 1993 blackout in peninsular Malaysia, since the GT was able to be commisioned much earlier than the steam turbines
an elbow was first installed after the GT to divert the exhaust flow up the chimney while waiting for the completion of the rest of the Combine Cycle facility.
The elbow then was replaced by a straight plenum to the Boilers
thus leaving 3 dummy chimneys in a CC block.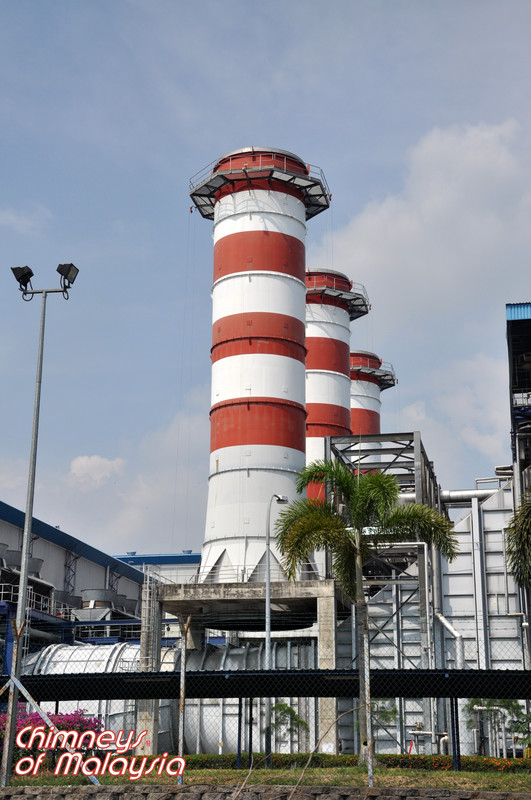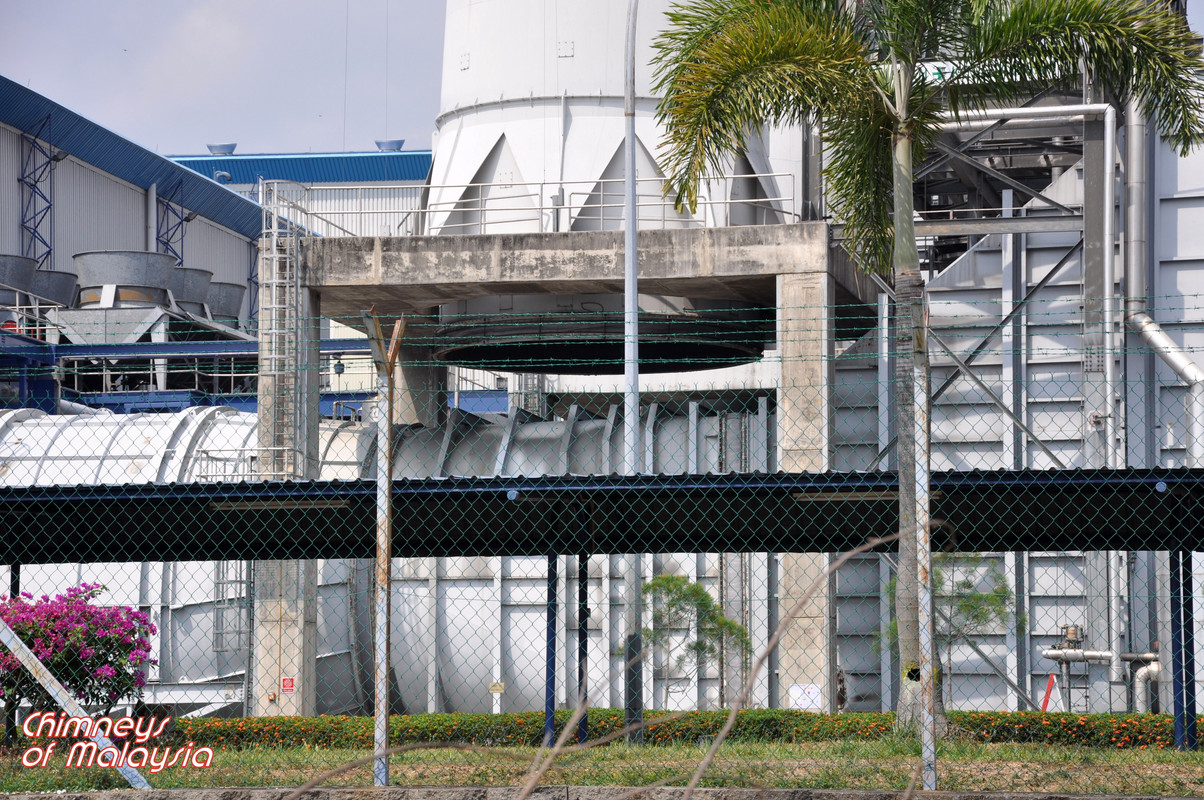 The 3 unused elbow.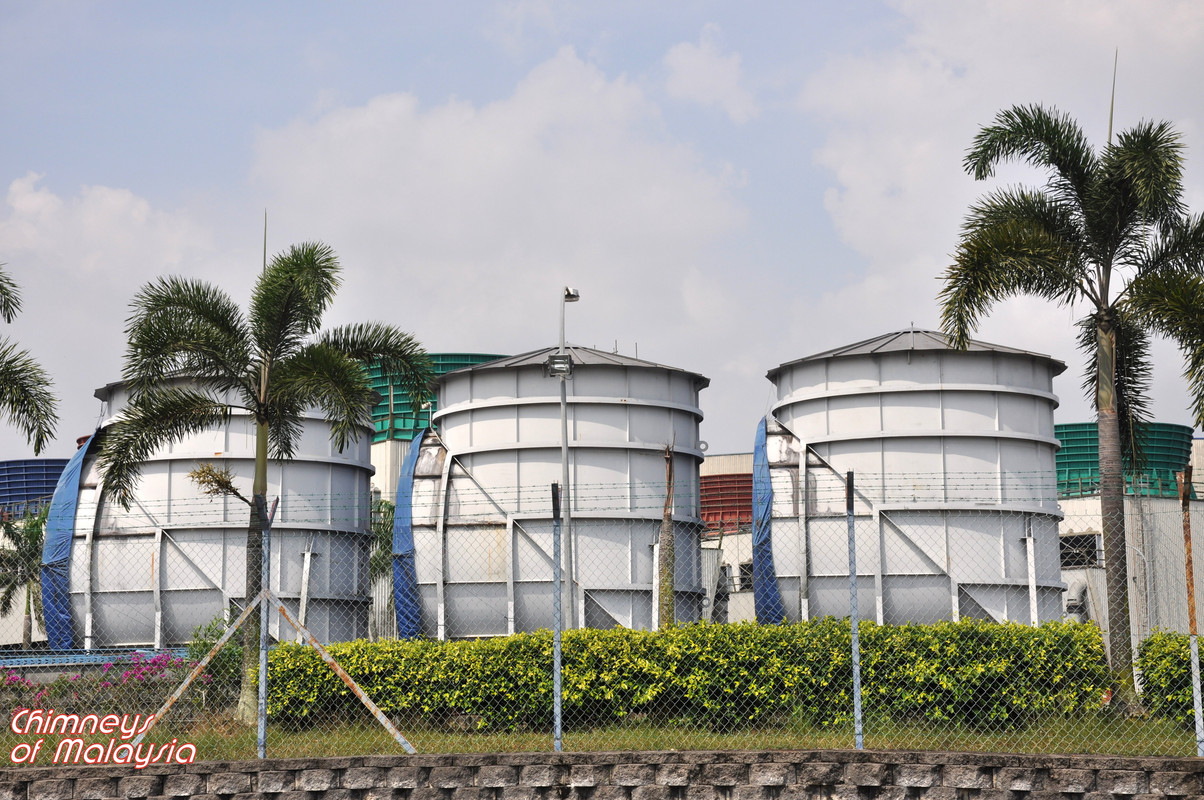 View
Kuala Langat Power Plant
in a larger map